Vera Project Fall Fund Drive!
Posted 10.15.2012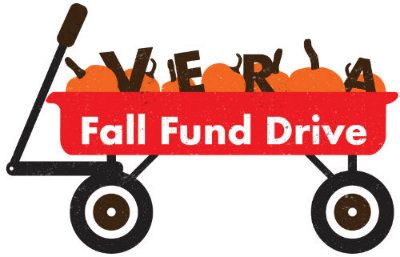 The season has changed and the leaves are falling… that means Vera is kicking off our annual Fall Fund Drive. From now through the end of the year, we'll be sharing stories from our young participants on our blog, on Facebook and twitter, holding fundraising events, and appealing for support from community members like you. Please consider donating to Vera!
Vera relies on donations from individuals, businesses and private foundations for over 70% of our operating income each year. With foundation and corporate giving down due to a rough economy, Vera needs your support right now.
Last year alone over 60,000 people came through Vera's doors, and over 1,000 people volunteered and took classes at Vera. Vera exists because of the people who support it, be they volunteers, contributing artists or donors. Music and art help all of us get through doldrums, economic or otherwise, and Vera continues to keep music and art accessible and affordable to people of all ages in the city of Seattle.
You can be part of the Vera Project's 2012 Fall Fund Drive. We are asking you, as true and sincere friends of all-ages music and youth-driven art, to help raise $40,000 for Vera. To countless people in the Seattle area Vera is a stable place for awesome all-ages music and art shows, a place to meet friends and like-minded artists, a place to learn skills in music and arts production and a place to launch careers in the music, arts and non-profit industries. By supporting Vera you will help keep Seattle's music and arts community strong and contribute to the lives of tens of thousands of young people. Please donate now!
Vera is more than an all-ages music venue – it's an environment where young people connect with each other, learn to work in music and arts production, and become leaders in their communities. Thank you for helping us make that happen!