Announcements
The Vera Project Temporarily Closed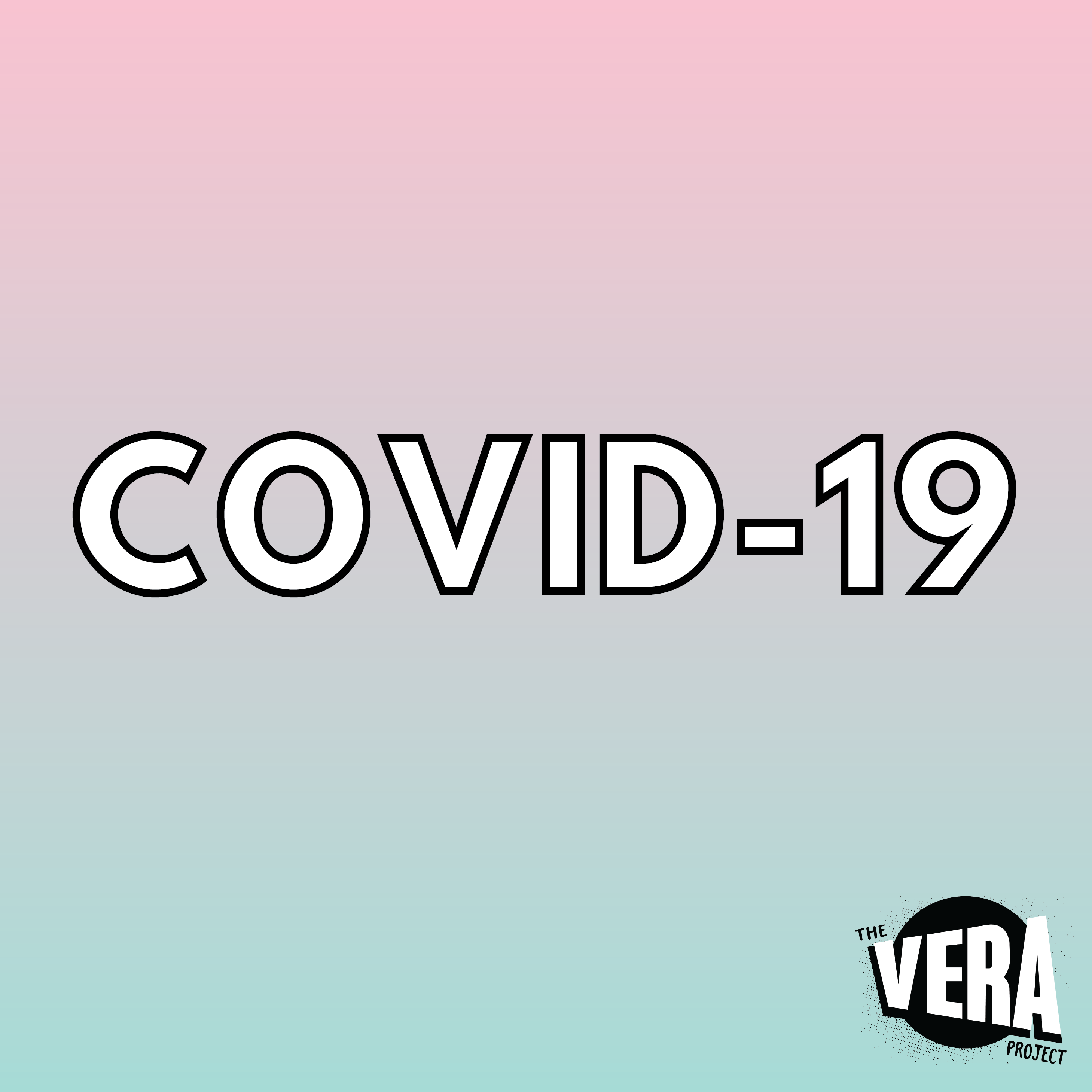 Dear VERA Community,
Thank you so much for working with us throughout the last couple of weeks to keep our community healthy and help fight the spread of COVID-19. We appreciate the outpouring of support we've received and the opportunity to lift up local musicians, artists, gig workers, and students at our recent scaled back (and socially-distanced) shows and classes. In the interest of public safety, however, all programming at The Vera Project will be suspended until further notice and our doors will be temporarily closed to the public, effective Monday, March 16th at 12:00PM. 
It is more important than ever that we come together and work proactively to protect the most vulnerable folx in our shared communities, so please join us in taking every possible precaution and following the safety guidelines prescribed by the City of Seattle, King County Public Health, the Center for Disease Control, and the State of Washington. Head to
 King County Public Health's COVID-19 resources page
 for more information.
As we all navigate these incredibly challenging times,
please consider supporting our local musicians, artists, nonprofits, and small businesses
. Northwest Folklife has an incredible
list of community resources
that we encourage you to contribute to, as able, and
all donations made to The Vera Project from now until the end of April will go directly toward sustaining young people that have been disproportionately impacted by COVID-19
. Thank you again for helping keep VERA and the City of Seattle prepared, resilient, and kind.
In Solidarity,
The Vera Project Staff & Membership
---