Whether you want to run sound or lighting for your favorite band, amplify an outdoor festival, or set up a small PA for DIY shows,  VERA has the training and experiential learning opportunities you need to become a true professional in music production, even if you've never stepped foot behind a mixing board.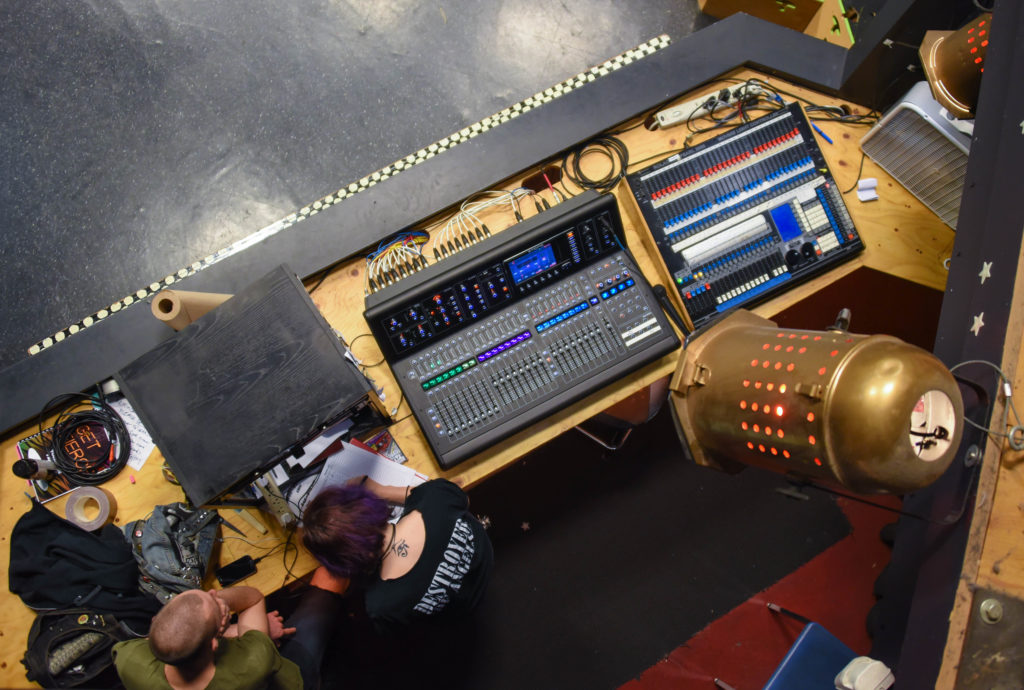 About the Program
VERA's sound and stage programs are for all aspiring live sound and recording engineers, stage managers, DJ's and lighting designers. We have monthly workshops and training opportunities that will take you from novice to expert in about nine months, and every VERA show is an opportunity to get hands-on experience in a professional setting. Our volunteers regularly graduate into paid audio engineering and production positions at local clubs, studios, and event production companies. VERA's Technical Program encompasses: Live Sound, Audio Recording, Stage and Show Management, Event Planning, DJ Mixing and Concert Lighting, complete with internships and hands-on work opportunities.
Classes
Never tried audio & stage work before? No problem! We have classes to help you build a familiarity with the audio & stage process so that you can get your hands dirty in no time!
Sign Up