Tools for a stronger creative community
Equip the kids with the tools they need to build a more equitable, exciting, and powerful creative community for us all. In partnership with dozens of community partners and the City of Seattle, The Vera Project is making sure that young artists and production workers have access to all of the training, gear, and support they need to create their art and lead our creative economy. From in-depth audio and video production training to paid work in live-streaming and arts performance, we're providing a launching board into creative industries for underserved youth in King County.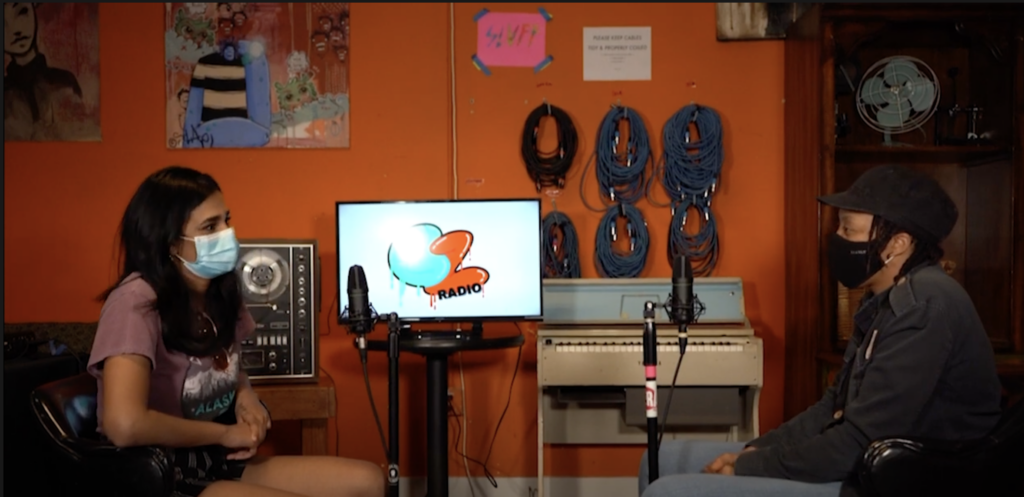 GZ Radio
GZ Radio is a youth-led, community-based multimedia platform that builds community relationships and provides career-connected learning programs to empower youth to take ownership of their futures.
Learn more
Video Production Lab
Video Production Lab (FKA Digital Production Lab NW) is a career-connected program for BIPOC & LGBTQ+ youth (ages 15-24) to gain hands-on training, paid work, and professional networking in industries related to video production. The program includes 30 hours of videography, audio, live-streaming, and career development workshops and panels. Participants receive stipends and lifetime access to VERA's extensive equipment lending library. Learn directly from industry experts and gain paid experience in community-based gigs!
Learn More
Lending Library
The Lending Library is a creative equipment rental program that grants Vera Members and Production Lab alumni free access to a selection of pro audio and video gear. The aim is to connect artists to quality resources, removing a major barrier to entry into the realm of professional music and video production. View the ever increasing inventory online, select the desired products and dates for rental, pick up your gear at Vera and get creating!
Lending Library Catalog