The Art of Screen Printing
Vera's screen print studio offers people of all ages, identities, and skill levels the opportunity to learn the art and science of screen printing. Whether you want to print shirts, posters, comics, or something else, our instructors and studio moderators are practicing designers and artists committed to developing the creative skills of the Seattle community.
Classes
Never tried screen printing before? No problem! We have classes to help you build a familiarity with the screen printing process so that you can get in and get your hands dirty in no time!
Sign Up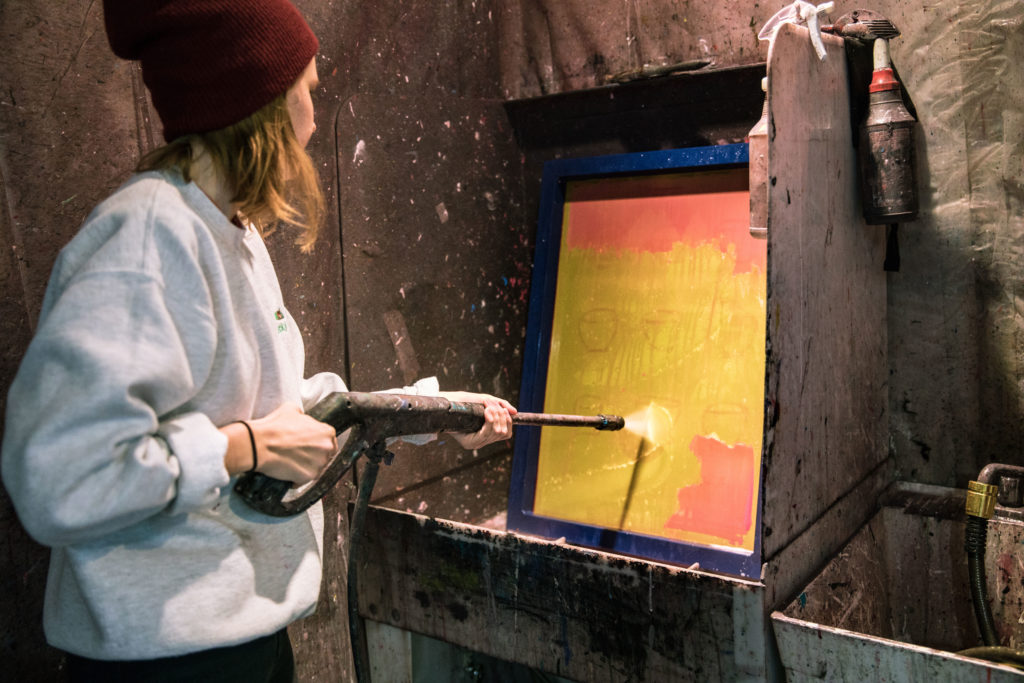 Open Sessions
Do you have a project you're working on? Do you need a studio to print in? Our studio open sessions give you the opportunity to use our studio for up to 4 hours for an accessible fee.
Sign Up