Please note: The Vera Project is not booking in-person rentals until further notice. 
The Vera Project offers low-cost private rentals of our music and arts venue! Hold your events, performances, meetings, and workshops in our flexible, distinctive spaces, all while supporting youth-driven music and art.
---
If you're interested in renting out our space, please fill out the Rental Inquiry Form and we'll respond within 2-4 business days. Please note that our year-round programming may impact availability.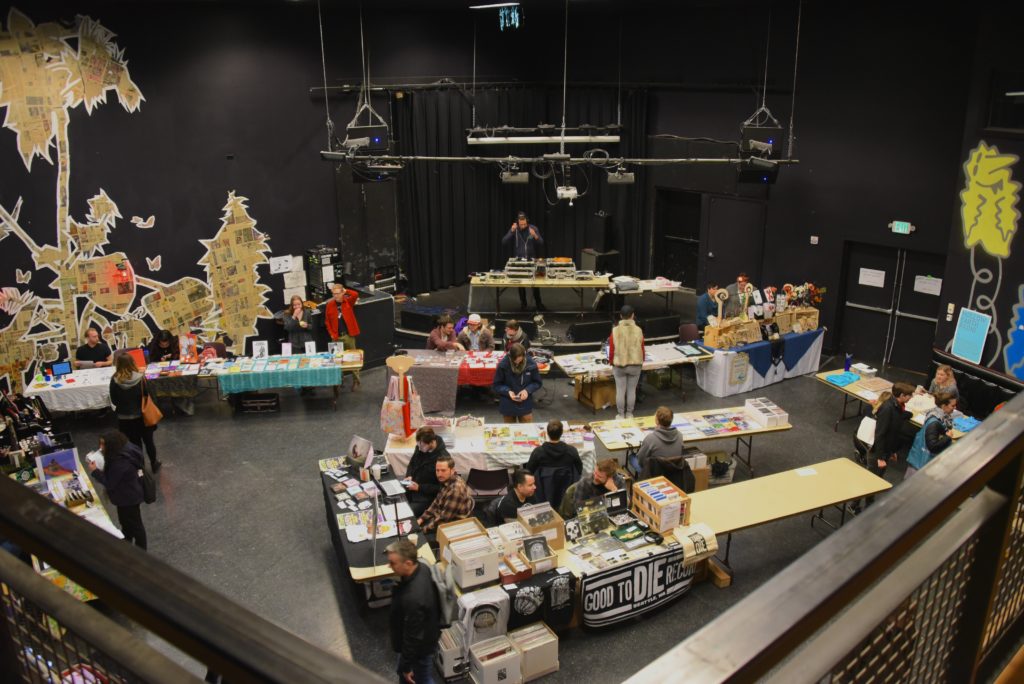 VERA'S SHOW ROOM
Hold your event in Vera's main showroom! We offer a full stage, house sound, lighting, and projector set-up for your event. Please note that a Vera sound engineer and house manager must be hired for events requiring the use of our AV equipment, and that you will effectively be renting the entire venue by renting the showroom, since it cannot be partitioned off from the rest of the space. Over 2,000 sq. ft. are available to hold up to 350 people. | Rate: $200/hr, $1,600/day (8+hrs)
Rent the Show Room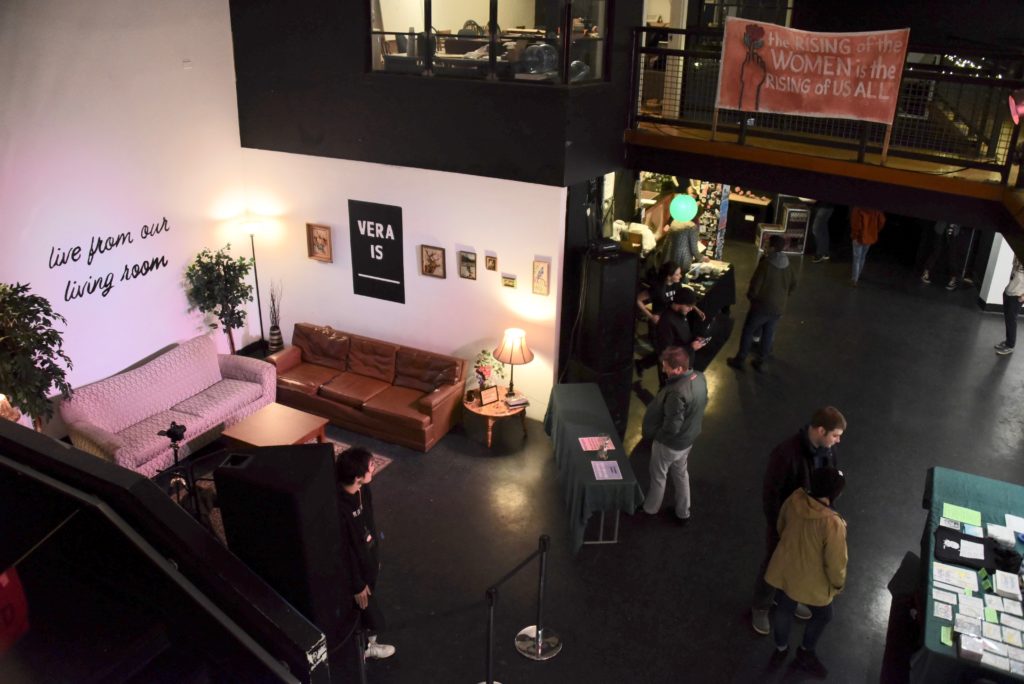 VERA'S GALLERY
Hold your event in Vera's intimate gallery. Our gallery space features monthly exhibits that showcase some of Seattle's best emerging artists. Please note that use of the gallery to exhibit work is dependent on availability. The 1,000 sq. ft. space holds up to 55 people. | Rate: $75/hr $600/day(8+ hrs)
Rent the Gallery
VERA'S CONFERENCE ROOM & GREENROOM
Hold your small workshops or meetings in Vera's conference room or greenroom. Each space has a 20 person capacity, is provided with tables and chairs, and a plasma screen TV with HDMI capability. Rate: $30/hr, $240/day (8+ hrs)
Rent the Conference or Green Room