Please be advised our policies have been updated as of January 2023
Masks and vaccinations are strongly encouraged for all events at The Vera Project
While we are no longer checking vaccination status or enforcing a mask policy, we strongly encourage all showgoers and program participants to help keep each other safe by taking every available precaution. Complementary masks will be provided by request.  
We reserve the right to require masks and proof of vaccination at select events.  
Masks are still required for classes and workshops 
Classes at The Vera Project will still require masks AND proof of vaccination for the foreseeable future by student and instructor request. 
Have an opinion about the efficacy of masks or vaccinations?
Keep it to yourself. The Vera Project is a community space that will always prioritize the health and safety of young people above all else. We encourage you to do the same. 
Have other questions? 
Please reach out to info@theveraproject.org 
Our policies have changed to reflect Public Health recommendations and Washington State's current policies, but The Vera Project's youth-driven community strongly believes in getting vaccinated and masking whenever possible. 
Thank you for continuing to prioritize your fellow community members' safety.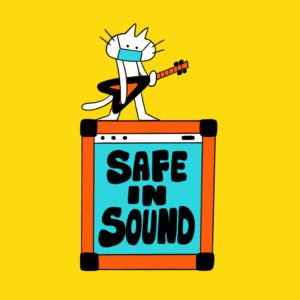 Artwork by Vanessa Jacob
---