Announcements
COVID-19 Preparedness at The Vera Project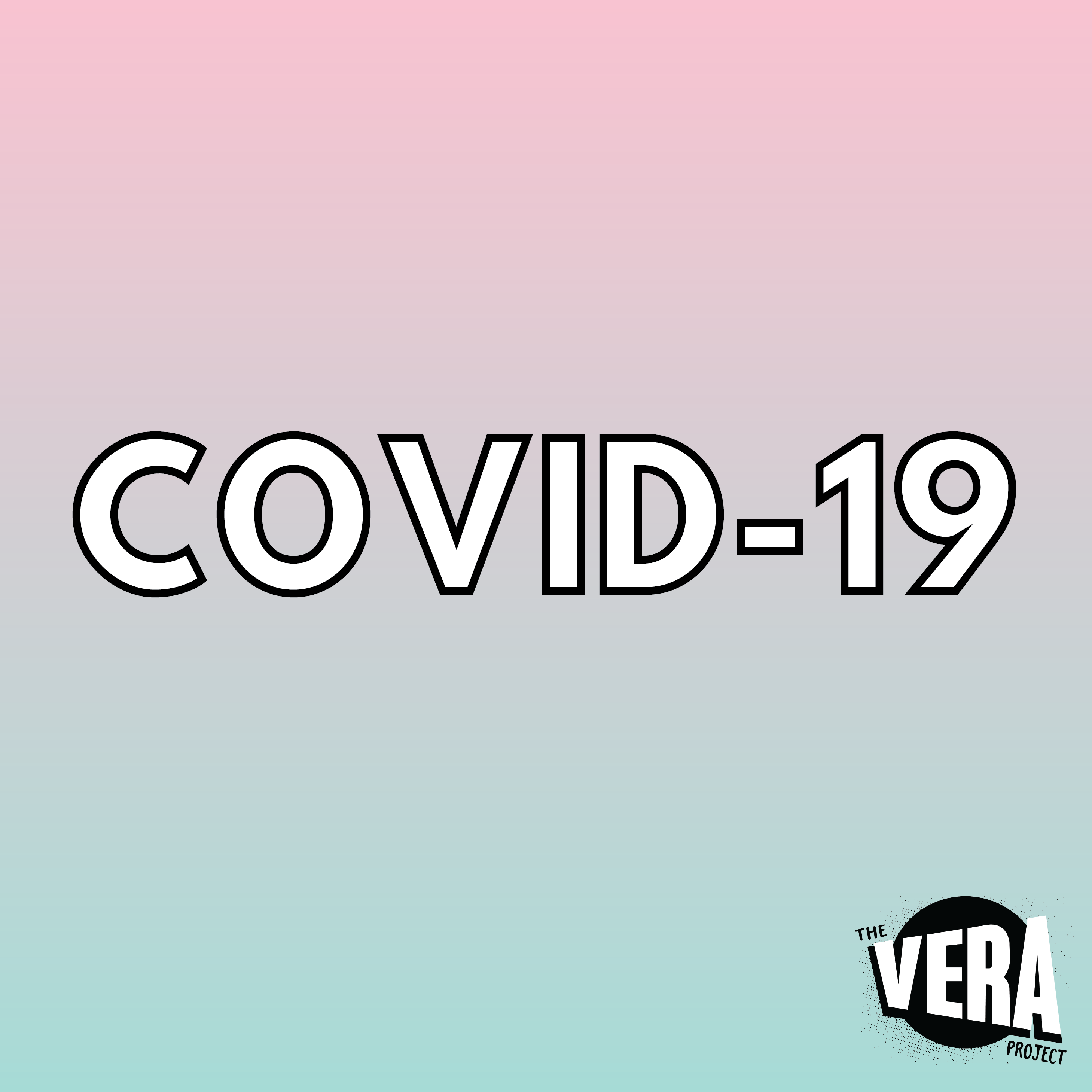 Hi VERA Community,
As I'm sure you're aware, COVID-19 (Coronavirus) has become a significant public health concern in King County.  In order to keep everyone in our community safe and help slow the spread of the virus, The Vera Project will be working closely with King County Public Health, Seattle Center, and our friends in the music and art community to take all recommended precautions and respond proactively to potential risks.
At this time, The Vera Project will remain open and all programming will continue as scheduled. We will, however, be monitoring the situation closely and implementing a collaborative action plan for staff, volunteers, show attendees, and program participants.  Please check your email and our website regularly in the coming days and weeks for any relevant updates, as we will be responding rapidly to changing conditions. In the meantime, please see below for The Vera Project & King County's safety recommendations:
Personal Health & Hygiene:

Wash your hands and utilize alcohol-based sanitizer significantly more regularly.

Keep your distance from others, use appropriate coughing etiquette (use your elbow), and avoid touching your face.

Eat well, rest enough, get plenty of fluids, and work to manage stress to keep your immune system strong.

If you are experiencing any symptoms (fever, cough, shortness of breath) or believe you may have been exposed to the virus, please stay home if at all possible, check in with your doctor, and contact King County's novel coronavirus call center at 206-477-3977 or Washington State's at 800-525-0127.  

If you are considered to be "higher risk" by King County Public Health (Over 60 years old, pregnant, have underlying health conditions, or have a weakened immune system), please stay home and avoid large crowds & congregations as often as possible.
Community Safety

Again, stay home and avoid large crowds and congregations when you are sick, and encourage others to do the same.

Avoid visiting hospitals, long-term care facilities, and nursing homes. If you must visit one of these facilities, limit your time and keep at least six feet away from patients.

Do not go to the emergency room unless it is essential to ensure that our medical facilities can effectively care for those with the most critical need.
The Vera Project Safety & Precautions – If you are working, volunteering, or participating at a show, class, or other program at VERA, here are a couple of things you need to know:

Do not come to The Vera Project if you're sick or experiencing any potential COVID-19 symptoms.  All of our staff and volunteers will be taking this guideline very seriously to ensure our collective safety. Please do not put our shared community at risk- there will always be more opportunities to catch a band or take a class.  
We need your help to keep The Vera Project clean, safe, and open to all. Be mindful and responsive to show staff instruction and posted precautions, wash your hands regularly at VERA events, and keep a safe distance from other show-goers as able.  Reminders about such precautions will be announced at all VERA shows and detailed on signs throughout the venue. 
Keep VERA staff informed about potential safety and cleanliness issues. We'll be doing our best to take every precaution, including updating cleaning procedures, adding custodial staff, and informing our community about safety procedures and COVID-19 updates, but please let us know what we can be doing better.  Contact ricky@theveraproject.org or reply to this message with any questions or concerns.
Thank you so much for helping keep The Vera Project and our shared communities safe and resilient.  We hope to see you soon.
---