Announcements
VERA COVID-19 Updates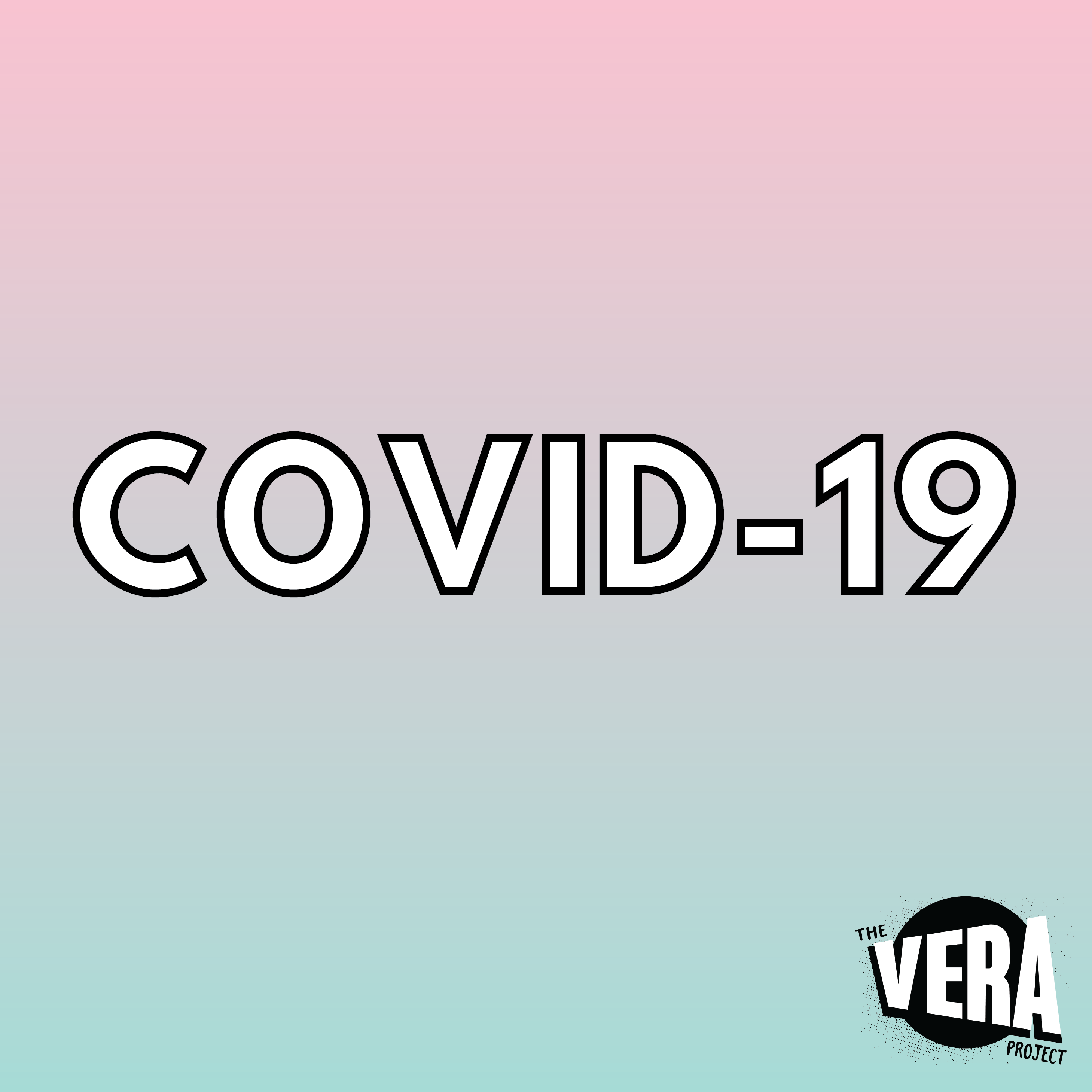 Hello VERA Community,
This morning Governor Inslee issued an emergency proclamation prohibiting events and gatherings with more than 250 attendees in King, Snohomish, and Pierce counties.  The Vera Project continues to prioritize the safety and health of our community and will be responding accordingly by further increasing safety precautions, limiting attendance at all shows, canceling or rescheduling select events, and encouraging all staff and volunteers to work remotely whenever possible.  Please check back regularly for additional emails, blog and social posts, and other communications with relevant updates on our events and educational programming.
In the interest of reducing staff time, our phone lines will be temporarily closed, so contact info@theveraproject.org with any questions, comments, or concerns.
Please see below for the status of specific VERA events and programs.
Classes, Workshops, and Open Sessions– All educational opportunities at The Vera Project will continue as scheduled for the foreseeable future, unless otherwise stated.  Participants will be notified of any changes and our website will be kept up to date.
Committee Meetings & Work Sessions– Meetings will also continue as scheduled at the discretion of staff and committee chairs.
Volunteer Orientations– All upcoming volunteer orientations have been postponed until further notice to avoid unnecessary risk.
Shows– VERA concerts and special events will largely continue as planned, with the exception of select mainstage shows (listed below).  All events will be strictly restricted to a capacity of 220 attendees, with significantly heightened safety precautions and cleaning procedures.  Please be mindful of all public health guidelines posted, show staff instructions, and any announcements or communications during or prior to each event.  Do not come to The Vera Project under any circumstances if you are experiencing listed COVID-19 symptoms or are feeling sick.
Announcements regarding the following events will be made shortly
3/17 – Knuckle Puck
3/21 – Spite
3/28 – Lightning Bolt
Thank you again for helping to keep our community healthy and safe.  Here is more information on our safety precautions:
Personal Health & Hygiene:

Wash your hands and utilize alcohol-based sanitizer significantly more regularly.

Keep your distance from others, use appropriate coughing etiquette (use your elbow), and avoid touching your face.

Eat well, rest enough, get plenty of fluids, and work to manage stress to keep your immune system strong.

If you are experiencing any symptoms (fever, cough, shortness of breath) or believe you may have been exposed to the virus, please stay home if at all possible, check in with your doctor, and contact King County's novel coronavirus call center at 206-477-3977 or Washington State's at 800-525-0127.

If you are considered to be "higher risk" by King County Public Health (Over 60 years old, pregnant, have underlying health conditions, or have a weakened immune system), please stay home and avoid large crowds & congregations as often as possible.
Community Safety

Again, stay home and avoid large crowds and congregations when you are sick, and encourage others to do the same.

Avoid visiting hospitals, long-term care facilities, and nursing homes. If you must visit one of these facilities, limit your time and keep at least six feet away from patients.

Do not go to the emergency room unless it is essential to ensure that our medical facilities can effectively care for those with the most critical need.
The Vera Project Safety & Precautions – If you are working, volunteering, or participating at a show, class, or other program at VERA, here are a couple of things you need to know:

Do not come to The Vera Project if you're sick, experiencing any potential COVID-19 symptoms, or may be vulnerable to the virus or have a higher risk due to underlying health conditions.  All of our staff and volunteers will be taking this guideline very seriously, including daily symptoms screenings and additional custodial staff, to ensure our collective safety. Please do not put our shared community at risk- there will always be more opportunities to catch a band or take a class.

We need your help to keep The Vera Project clean, safe, and open to all. Be mindful and responsive to show staff instruction and posted precautions and wash your hands regularly at VERA events. Reminders about such precautions will be announced at all VERA shows and detailed on signs throughout the venue.

Limit close personal contact & practice social distancing.  Try and keep as much space between yourself and other event attendees as possible and avoid moshing, crowd-surfing, etc.

Keep VERA staff informed about potential safety and cleanliness issues. We'll be doing our best to take every precaution, including updating cleaning procedures, adding custodial staff, and informing our community about safety procedures and COVID-19 updates, but please let us know what we can be doing better.  Contact ricky@theveraproject.org or reply to this message with any questions or concerns.
---