Announcements
COVID-19 Resources & Support from VERA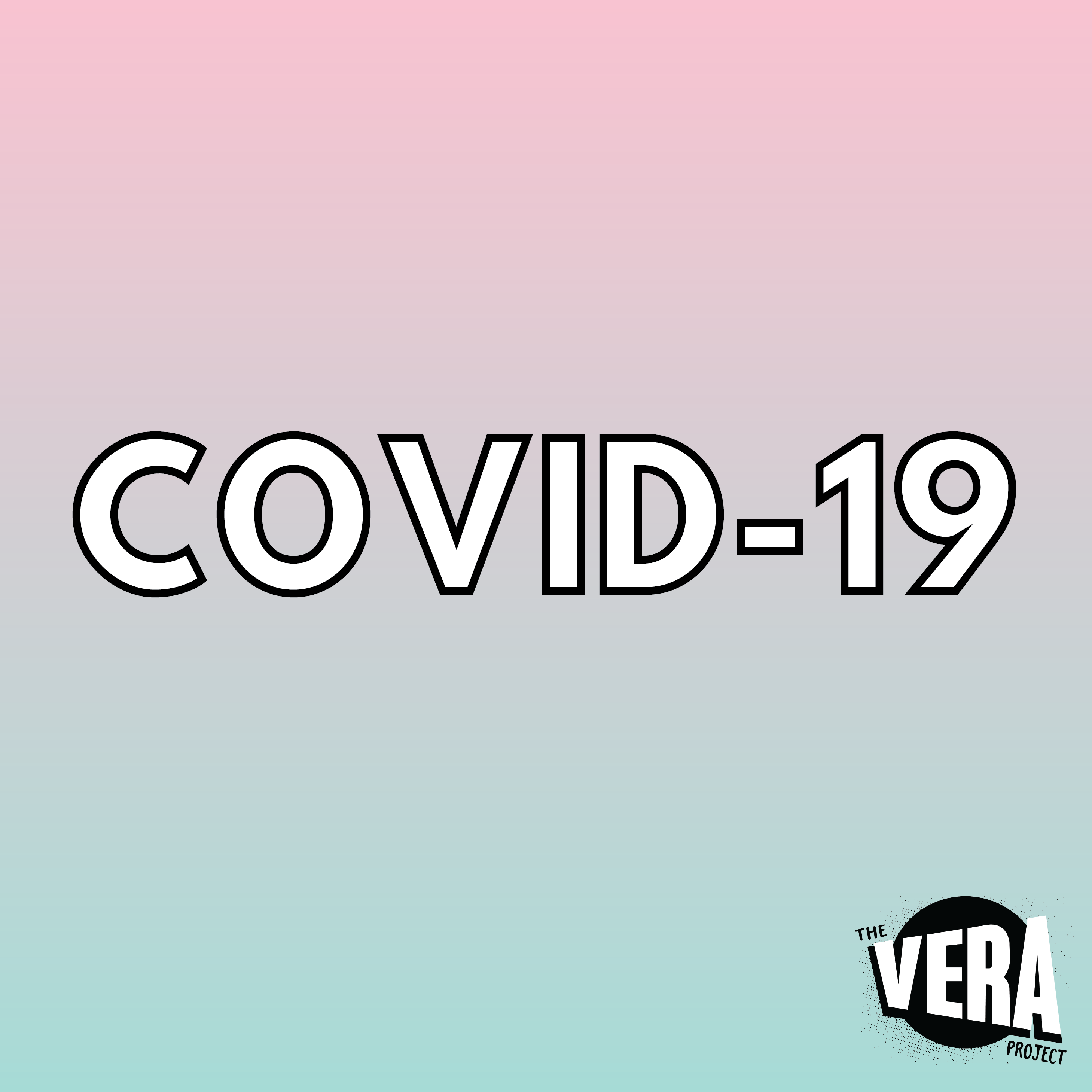 Hey VERA Community,
It has only been about a week since we temporarily shut down, but so many of us are already feeling a shared sense of loss and isolation away from our home at The Vera Project. COVID-19 has fractured our music and arts community in more ways than we could have possibly imagined, and some of our most beloved Seattle institutions have been hit the hardest. Countless musicians, artists, nonprofits, production & gig workers, and small businesses are struggling and need our support and solidarity more than ever. While it won't always feel like it as we face the next couple months of uncertainty, we are all in this together and we will make it through this crisis more prepared, resilient, and kind.
All of us here at VERA have been working with our friends and neighbors throughout the last couple of weeks to do everything we can to offer resources and support for the most vulnerable folx in our shared communities. Today I am happy to announce a couple of initiatives that we hope will help in some small way:
1.
 VERA COVID-19 Resource Referrals– Fill out this quick survey and we will do everything in our power to connect you to the resources and information you need. Once your answers are submitted, someone from our dedicated team of staff members and volunteers will get back to you with suggestions for aid, referrals to external resources, and/or direct support from VERA.
2.
VERA Merch Program-
100% of all profits from our
newly launched web store
will go directly to COVID-19 aid for the foreseeable future.  Check out our community tab to support our membership and teaching artists, and keep an eye out for collaborative merch from local bands that we'll be highlighting in the coming weeks.
3.
DIY Community Relief-
  Help us reach our
fundraising goal of $25,000
to sustain young people disproportionately impacted by COVID-19, with a special focus on DIY spaces and the folx leading our music community that do not qualify for other means of institutional support. 
Donate to VERA's DIY Community Fund today.
Please help us share this information with your networks and stay tuned for updates on additional community resources, COVID-19 advocacy initiatives, and exciting new programming opportunities to help keep our community afloat and DIY alive in Seattle and beyond.
Truly & Sincerely,
The Vera Project Staff & Membership
---