Events
Last Call for the Kids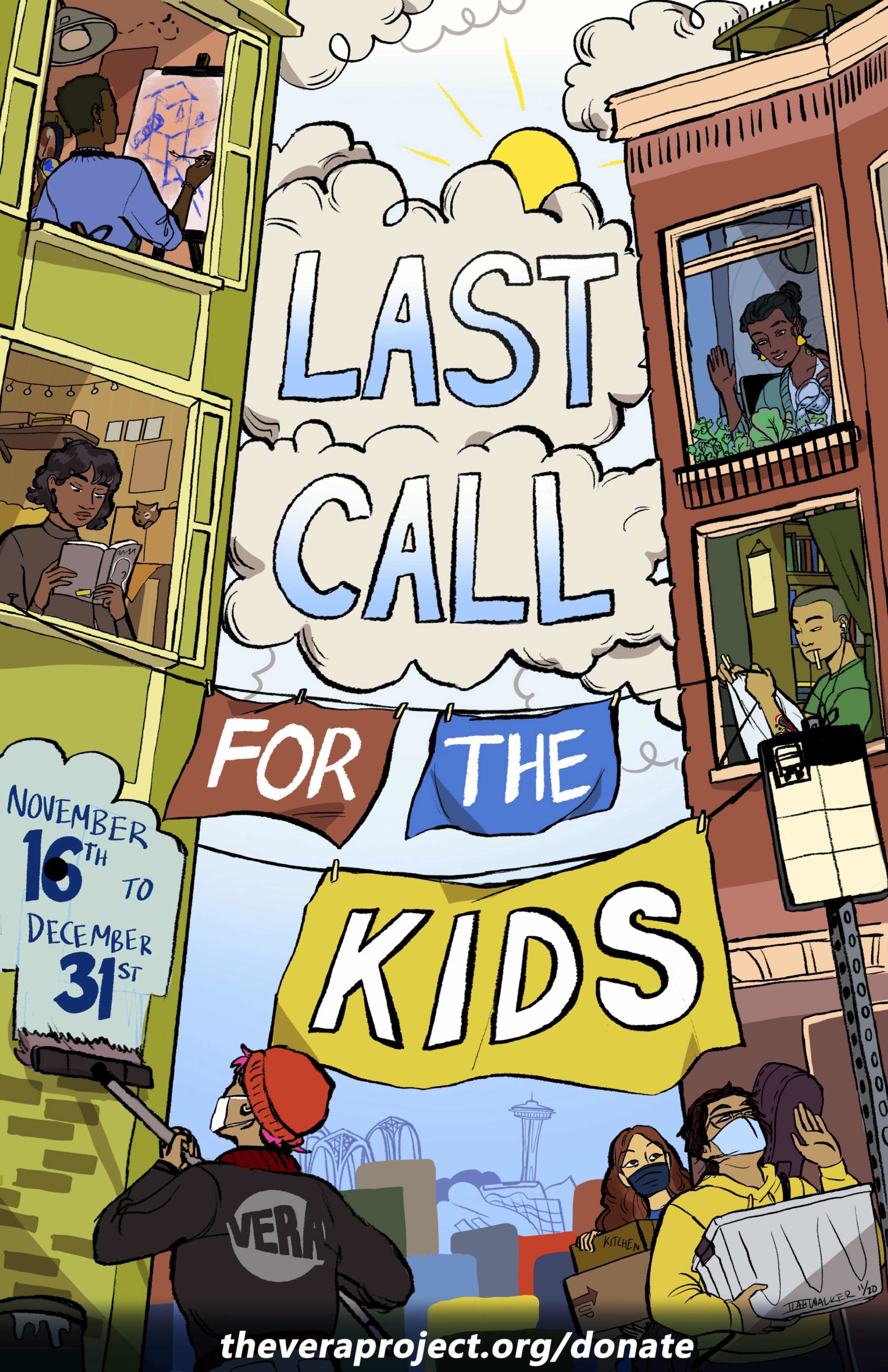 Dear VERA Friends and Family,
It's been a tough year.  The Vera Project remains closed to the public, along with countless other nonprofits, music venues, and arts spaces.  Our community is struggling and young folx are missing out on the creative, educational, and social resources they need. We all miss shows and, more importantly, the incredible people that make them and all of our programs possible.  But when COVID-19 hit back in March, I promised that VERA would make it through this crisis more prepared, resilient, and kind, and that is exactly what we're doing. Eight months in, I couldn't be more proud of how our entire community has come together to take care of each other.  
From mutual aid and protest safety initiatives to COVID-19 relief efforts, Vera has shown up for the people that need us most.  Our new grassroots organizing work, online classes, creative experiential training, career-connected learning opportunities, and public health partnerships have further strengthened our role as a home to Seattle's creative community. We even started a TV show and raised nearly $100,000 to save our DIY scene and bolster Black-led cultural spaces.  Yes, we've got a hell of a lot of work to do to make it through this pandemic, and even more to recover, but I'm increasingly hopeful about our future every day. 
Vera has big plans for 2021. We're going to Keep Music Live, but also make it more equitable, youth-driven, and exciting than ever before.  We're going to reopen and rebuild a more powerful creative community in Seattle. We're going to celebrate two decades of true and sincere friends for The Vera Project's 20th anniversary.  We'll do all of this—and so much more—in the very near future, but right now, we could use your help to support our young artists, engineers, and organizers in need. If you can, please contribute to "Last Call for the Kids", our 2020 Fall Fundraising Drive, to ensure that young people have access and opportunity in the arts throughout the remainder of this crisis and for years to come.  
In the words of one of our favorite young artists, Fantasy A: "Be Yourself, Be Inspired, Be Respectful, Wear a Mask, and Wash Your Hands." Stay safe out there and we'll see you soon. 
Truly & Sincerely,
Ricky Graboski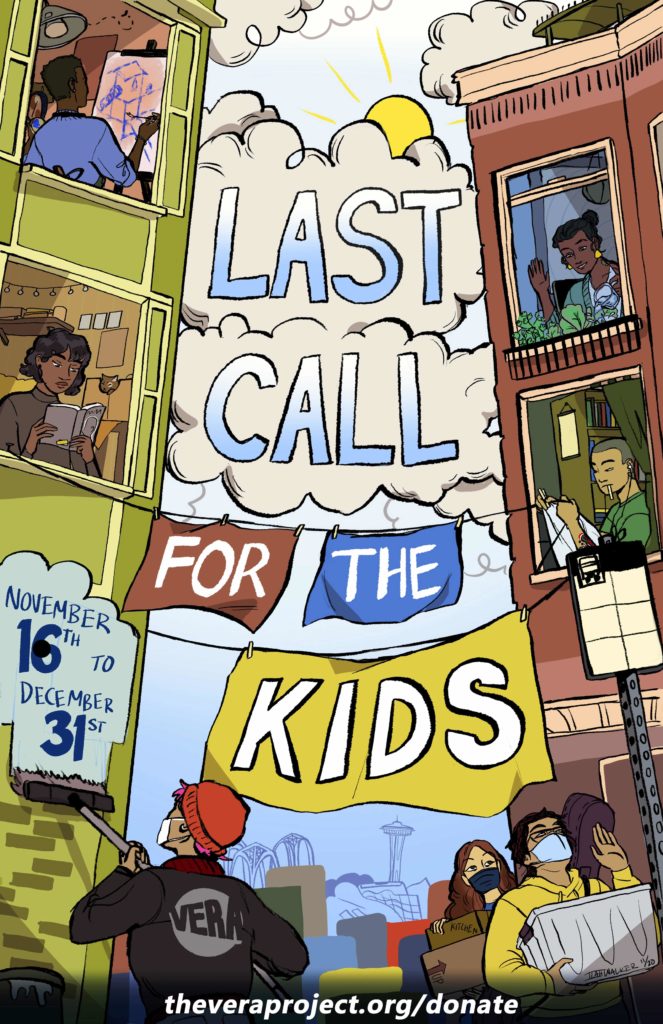 ---