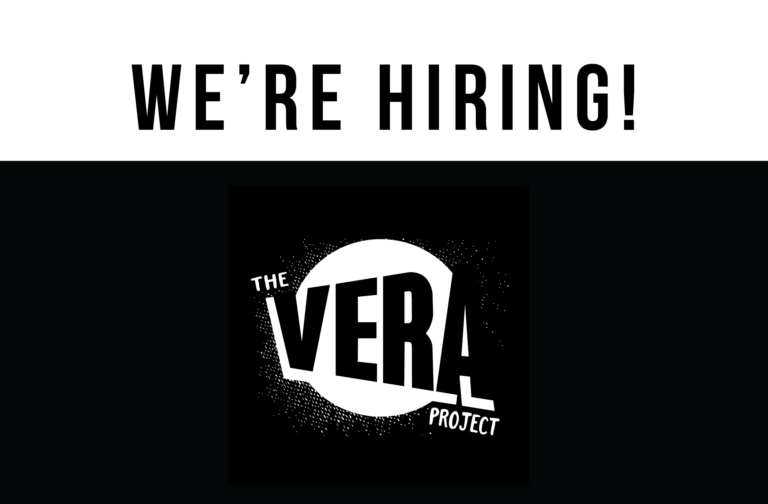 We're hiring for our Admin & Archive internship! See below for an overview of the position + how to apply. Full description of internship can be found here.
Position Overview:
The Admin & Archive Intern works closely with the Rentals & Operations Coordinator to provide administrative assistance at the front desk and improve VERA's poster archive. This dual role includes logging and organizing VERA's screen printed poster collection into the archive workspace, implementing the poster logging system for general venue use, and practicing regular upkeep in the workspace as new posters arrive. The intern will also be responsible for front desk hours helping to check in patrons for classes and screen printing open sessions. This position contributes directly to the daily administrative functions of The Vera Project, is equally internal- and external-facing, and stewards VERA's screen print poster archive, a collection of hundreds of hand-printed VERA show posters (most of which printed at VERA) dating back to 2001.
APPLICATION PROCESS : Please submit a cover letter, resume, 11:59pm PST on Monday April 1st, 2019 to hiringcommittee@theveraproject.org with "Admin & Archive Intern, YOUR FIRST/LAST NAME" in the subject line.